Water Heater Repair
Streamline Plumbing provides water heater repair in Vancouver WA and if we cannot repair your water tank, we'll help you find the correct water heater replacement for your water usage needs. With the hot water heater being a key component to the use-fullness of your water supply, it's no fun when your hot water heater stops producing hot water. Even when only one of the elements go out this can mean a significant reduction in the amount of hot water that is available. Jumping into a hot shower only to realize 5 minutes later that the hot water has run out can be very frustrating.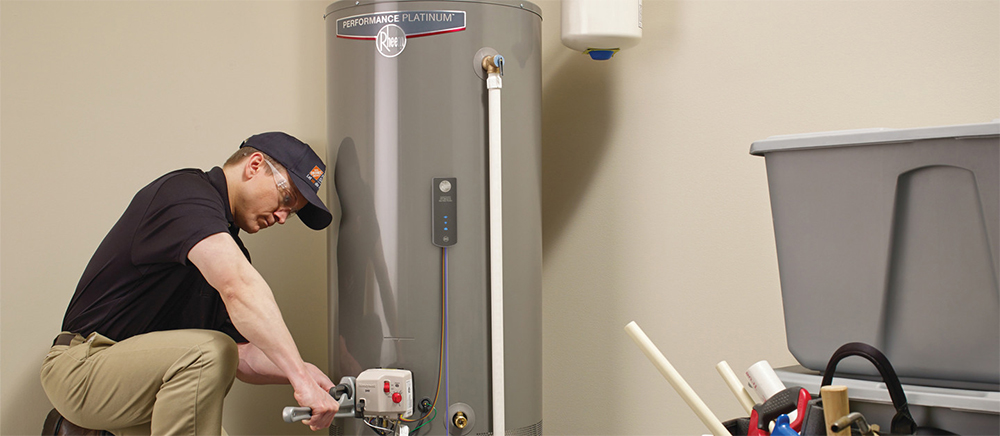 WATER HEATER REPAIR VANCOUVER WA
Repairing your hot water heater will usually be our focus as a repair is usually quite a bit less costly than installing a new hot water heater tank. However, there are those times when it's just not appropriate to try and fix it. There are many ways a hot water heater can go out and our diagnostic tools and overall experience with these water tanks will help us make the correct evaluation. Why replace your hot water heater if you don't need to?
While we're there, if you have any questions regarding any of your other plumbing fixtures or if you're in an older home and thinking about repiping your home we'd be happy to take a look at things while we're there and give you our honest feedback and recommendations. We won't sell you repairs you don't need.

WATER HEATER REPLACEMENT
If you find that you have little or no hot water, give us a call and we'll send out an experienced plumbing technician to diagnose the problem and see if a repair can be made to your hot water heater. In the event that a repair is not feasible, we'll provide you with your options and make recommendations based upon your plumbing system and your hot water usage to help you attain an appropriate hot water heater for your home.
If your hot water tank is more than 10 years old, we're usually going to recommend replacing it with a newer model. This will sometimes be your choice and we'll let you know our honest opinion. Sometimes it makes more sense to just replace an old unit rather than trying to fix it every 6 months.
HOT WATER HEATER INSTALLATION
If for some reason repairing your hot water heater is not going to be the answer, we will find the right water heater for your needs and get to work on the installation. We'll evaluate the area first and let you know if we see anything that might cause problems during the replacement.  It does happen that sometimes the plumber or apprentice that installed the old tank may have cut corners and did not follow code or just simply did a poor installation.  We'll advise you if we see any problem areas and address those first before we start on the job of installing the new water tank.